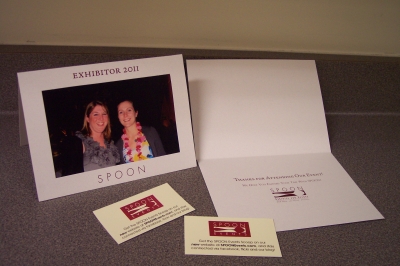 Step # 5
Extend the success and measure the results.
Execute pre-employed integrated marketing techniques that extend the connection
Deliver results that last
Measure successes and expand opportunities
Build future integrated program personality
Now, with the momentum rolling, don't let the ball drop! The SPOON Approach has been considering the post-event strategy from the beginning and will extend the event exposure and messaging into results that last. Delivering on event promises is surprisingly, at times, one of the most overlooked and incomplete processes of a successful event. Yes, leads are important and generally receive attention but what about the brand and event messaging that was started early on? SPOON will extend the campaign by finishing the communications cycle.