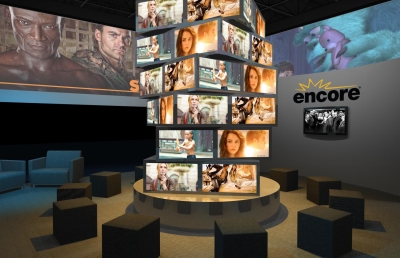 Step # 3
Create a dynamic environment that attendees will want to visit.
Employ multi-tier branding
Execute the promise
Conduct business
Display products and messages creatively
Engage attendees and identify your VIP's for event participation
It is important to implement your integrated marketing communications strategy into your exhibit programs consistently and with touch points that reach beyond the exhibit. The SPOON Approach considers the overall campaign when designing an attendee friendly exhibit environment to create presentation solution that meets the objectives. Integrating campaign strategies that make your exhibit a destination can promise greater results and exposure! By utilizing The SPOON Approach, your SPOON team understands the overall objectives for the event participation and is able to design and execute a space that delivers.